Have you ever wanted to know the health benefits and the right way to use protein shakes and bodybuilding supplements for your routine? This post explains how both can help your body and it also aims to educate and build awareness for any drawbacks or side effects associated with them.
They are intended as products for a specific demographic and situation. Read on to find out how you can make the most of them and whether they can help you in enhancing your muscle mass.
Myths Surrounding Muscle Protein Shake
There are many advantages of protein shakes if used in the correct context. This article will aim to raise the awareness of health and weight loss benefits that come from using protein shakes. Protein shakes are nutritional products if they are used in circumstances where a person substitutes their regular meals for a low-calorie protein shake. If a person takes their meals in conjunction with protein shakes, then the effects on a person's weight loss regimen are minimal at best.
That is why most fitness buffs believe protein shakes by themselves are no magic wands for weight loss. They work best when people are willing to forego their meals and fulfill their energy requirements by using an energy boosting protein shake. Many manufacturers of these protein shakes swear by the weight loss properties of their products but the sad truth is they fail to mention that by consuming more protein shakes, excess protein actually makes weight loss far more difficult. So, consuming these shakes in moderation can result in low calorie intake.
According to facts and publicly available scientific data, an average adult needs about 46 to 56g of protein everyday while factoring their overall weight and wellbeing. A healthy diet all but ensures the extra protein we get from drinking protein shakes is not recommended for prospective weight loss aficionados. All weight loss gurus agree on one thing: burning up more calories than the amount we consume is the key to various weight loss regimens. A steady diet of assorted fruits, grains, vegetables and slim sources of protein as well as an active physical lifestyle that involves exercising daily has no use for protein shakes.
Best Supplements For Muscle Gain – Do They Even Work?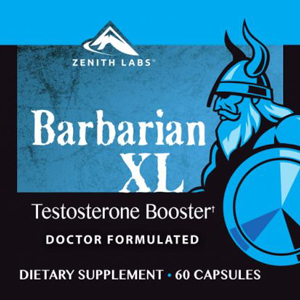 You can build muscles by using supplements that enhance muscle gain. Or at least, that's what their manufacturers make you believe so. But according to recent research studies, by ingesting amino acids supplements as well as protein supplements, a person doesn't always gain further strength and muscles. At least the average person can't.
An average body does not have the same characteristics as the body of a bodybuilder and these oral supplements have little to no effect on their physiology. Average bodies do not possess the requisite protein breakdown balance levels in their bodies and these supplements can only work in muscles which are already subject to stressful weight-training. Conclusion – only bodybuilders stand to benefit from these supplements and these are therefore not recommended for those who are new to bodybuilding.
Supplementation has had a wholly exclusive effect on the gain from strengthened muscles that exist in well-trained athletes. For those who are new and want to build muscle mass, a regular exercising regimen as well as a well balanced diet that contains all the major energy groups, such as carbohydrates, proteins, fats, iron, etc, is the tried-and-tested way to get started on bodybuilding.
These supplements have only known to work with athletes who train vigorously and have an intensive training program and even then the studies that were carried out indicated there is minimum evidence to support the theory of protein and amino acids supplements role in increasing muscle mass and strength levels. There was only a short-lived period of increase in blood glucose levels as well as insulin hormone levels. These signs, however, did not have any tangible effect on muscle strength.
All these findings were undertaken when researchers followed 12 university students for 10 weeks. Half of them were given supplements and the other half were involved with a leg-training exercise regimen.